ENhance…
ENrich…
ENcourage…
ENjoy!
ENglish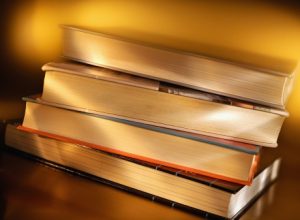 Mullion's English teachers are a professional, dedicated team of classroom practitioners with a wealth of enthusiasm and expertise. The curriculum that we have developed is one that we passionately believe will enrich and enthuse learners as well as teach them that good communication is the foundation for happiness and success.
It is our belief that it is important to instill in all students a rich and varied appreciation  of literature from across the centuries.  It is central to our ethos to encourage learners to question why an author wrote what they did, how they did and the context behind their art . How the world historically has overcome adversity, persecution and difficulty can teach young people so much about their futures and themselves. Writers have long championed the human condition – questioned it and searching for answers is something that our pupils are encouraged  to do. 
Through the study of literature we hope to develop all students to be the best that they can be in terms of self esteem, compassion, sympathy and confidence; the texts we have selected explore universal themes to this end.  We teach individuals the value of expression as speakers, readers and writers. Consequently, through our high expectations and supportive teaching methods, we promote writing and speaking with high levels of technical accuracy so that each is confident to enter the world with the skills necessary to adapt and thrive.  
Our aim above all is to give  students the tools necessary to be successful in the world of academia in order that they may take the next steps in their journey as lifelong learners.  We hope to inspire a lasting love of reading, for both meaning and enjoyment. Our aim is embedded through our Ethos as a school;  'Every Child Matters' and each will leave Mullion with the skills that help them to decode text, analyse language and understand more about the world around them. Our professionals strive to shape and mould our students into resilient and resourceful learners, equipped with the tools to become imaginative, creative and purposeful writers – able to transfer their skills outside of education. We want to help  learners to  question, challenge, collaborate and communicate effectively with each other,  upholding our vision of 'Student Leadership' and placing 'resilient and resourceful problem solvers' at the heart of everything that we do.
Our English Curriculum :
What We Study: 
Year 7

In Year 7 we study a variety of novels, poetry and non-fiction extracts.  We are very conscious that for most pupils, studying texts and producing independent work is daunting, so we create warm and nurturing environments in which our new pupils grow used to our expectations.  We  look at the importance of writing with accuracy for a variety of purposes. Students are encouraged to speak in a variety of scenarios, developing confidence and new skills. Our curriculum in Year 7 is broken down into three key themes – one for each term: 

Autumn Term – Me, Myself and I 

Texts covered include: 'Wonder', 'Freak the Mighty' and 'Skellig'. This very first introduction to literature  supports Mullion's ethos that champions and values equality – supporting individuals that are different and have experienced adversity.  We explore identity and the self and look at how we are all integral to the common principles of empathy, sympathy and compassion. We develop our ability to write and understand poetry; students explore poems such as 'Tyger, Tyger' by William Blake, 'Stealing' by Carol Ann Duffy and Shakespearean Sonnets. 

Through poetry, we explore the performance of poetic form and learn to enjoy expressive language and the increasing complexity of poetry through emotion..

We develop our ability to understand/write diary entries and explore how such fit into the world in which we live. 

Spring Term – Secrets and Lies 

Texts covered include: 'The Black Book of Secrets', 'A Midsummer Night's Dream' and extracts of 19th Century fiction and non-fiction. We introduce our students to Shakespeare using active and participatory teaching approaches based on rehearsal techniques from the RSC. During this term we also set the first of our homework projects based on 'A Midsummer Night's Dream and the works of the life and times of William Shakespeare and his Globe theatre. Once more, this upholds our vision – promoting resilient problem solvers who are able to work independently as they develop their very individual skill sets through reading, writing, questioning and designing. This creative and engaging unit promotes deep learning and encourages our learners to experience Shakespeare as a piece of theatre – to be performed and not read.

Summer Term – Myths and legends 

Texts covered include: 'Beowulf Dragonslayer', 'Medusa', and some non-fiction relevant to these texts. This unit examines our literary heritage and explores how language has changed over time. We also look at developing resilience and technical accuracy through extended writing pieces in our 'Escape from Kraznir' unit – a problem solving and creative  project which culminates in a lengthy piece of fantasy writing and design.

We aim to explore their cultural heritage as a young Cornish community, through the exploration of Cornish myths and legends in extracts: such as 'The Mermaid of Zennor', St Michael's Mount and 'Cormoran the Giant,' and 'The Legend of St Piran'. 

We plan to introduce an educational visit to St Michael's Mount this year, to further the mythical narrative and inspire some imaginative creative writing.  

Through our 'Escape from Kranir' unit, we challenge the pupils' creative imagination for writing: asking the pupils to develop characters, consider the exposition of a setting, develop tension and create a powerfully descriptive narrative. We will also develop their sentence accuracy, variety, and fluency. 

Year 8

In Year 8 we build on the skills developed in Year 7 and study a variety of different novels, poetry and non-fiction extracts from the 19th, 20th and 21st centuries. We also develop our writing with accuracy for a variety of viewpoints and purposes. We build on our ability to write both creatively and with purpose so that students are able to construct coherent arguments. Students develop the art of good oracy and understanding of its place on the world stage – how clear expression and effective speaking underpin the core values of society. Our curriculum in Year 8 is broken down into three key themes – one for each term. 

Autumn Term – Conflict 

Texts covered include: 'Warhorse', 'The Book Thief', extracts from Shakespeare's 'Henry V', 'Private Peaceful 'and poetry from Wilfred Owen.  Students this term explore the theme of conflict,  and the human condition in general – how good triumphs over evil, adversity and war, which links historically to the Armistice and remembrance – themes that have huge cultural significance and support Mullion School's vision to deliver a 'world class education that values self help, self responsibility, equality, democracy, solidarity, openness and honesty'. 

This unit includes the next significant homework project structured around the theme of conflict. All students engage in the project and begin to understand English as an art form – a complex subject of fascination and intrigue that is more than simply words on a page. Again, this upholds our vision – promoting resilient problem solvers who are able to work independently as they develop their very individual skill sets through the use of reading, writing, questioning and designing.

Spring Term – Gothic Literature 

Texts covered include: 'The Woman in Black' or 'Cirque du Freak', 'The Graveyard Book' and some short gothic stories such as 'The Tell-Tale Heart'. This allows students to explore and understand increasingly more complex themes and aids in developing skills required to access language from the nineteenth century. This has been a hugely popular unit – who doesn't love a good ghost story? – despite its often sophisticated techniques. The language challenges them and the stories inspire them to more ambitious  writing.  

An interactive theme day is offered to the children during this term, offering them the chance to learn more, but more importantly to dress up, have fun and earn house points!

Summer Term – Autobiography and Travel Writing 

Texts covered include: Bill Bryson extracts, 'Touching the Void', Cornish Heritage Extracts from the smuggling 19th century, 'Tales of Childhood' Extracts by Roald Dahl, 'Oroonoko' extracts by Aphra Behn and Robert Falcon-Scott's diary. This explores how individuals triumph over situations of great adversity, prejudice and suffering. All students explore situations that arise in the real world and link to possible scenarios that they may have to overcome in their own lifetime.

Year 9

In Year 9 we build on the skills developed in Year 8 and study a variety of different novels, poetry and non-fiction extracts from the 19th, 20th and 21st centuries. We also develop our writing with accuracy for a variety of viewpoints and purposes. We build on our ability to write both creatively and with purpose so that students are able to construct coherent arguments to complex questions. Students build on their established speaking skills and speak as individuals and in group style scenarios, which helps to prepare them for the rigours of their English GCSE. Our curriculum in Year 9 is broken down into three key themes – one for each term. 

Autumn Term – Dystopia 

This increasingly popular and relevant genre gives pupils the opportunity to see their world in a different way, and through the prism of history recognise the ways that hope and resilience overcome adversity. Texts covered include: 'The Hunger Games', 'Noughts and Crosses', but to start,   a variety of extracts with dystopian themes such as 'The Handmaid's Tale',  '1984'  and 'The Giver'. The  acclaimed writers of these texts capture the imagination of students with their vision of alternative realities. Creative writing based on these visions is taught and the students take part in collaborative tasks where drama and performance 

A full novel is studied, and as well as pupils being expected to develop excellent skills in analysis of technique, they are expected to take a more philosophical approach to learning; why does our world inspire such extreme visions? What historical, social and political situations lead to writers creating particular worlds and characters to inhabit them?

Spring Term – The Self and Morality 

To build upon the aim of creating self-aware learners, we begin this term with a short unit on the concept of sin – it's biblical connotations and it's meaning in a modern, secular world. In a respectful and supportive environment, our young people explore their own impulses and behaviours through the play  'DNA', but also a Shakespeare play.

Short stories and extracts form part of this term's work too  but also selected non-fiction texts. In preparation for the style of questions which form the GCSE English papers, pupils will look at a variety of texts – 'Rebecca' and 'Frankenstein' amongst them. 

To complement these modern texts, this is also a Shakespeare selection of 'Macbeth', 'Othello', 'The Merchant of Venice', 'Much Ado About Nothing' and others to be selected to complement the theme of morality.

Summer Term – Dickens and Social Justice

Students begin to prepare for the English Literature GCSE and study 'A Christmas Carol' that works well with our themed Dickens fortnight which celebrates the life and times of Charles Dickens. Dickens was a champion of social justice and many of his values are celebrated in the Mullion vision for all of our students. This term gives the students a solid start to their English Literature GCSE by teaching them the essential skills needed to communicate their understanding both of the text, but also its impact on readers then and now.

Year 10

Year 10 Introduces students to their two year GCSE curriculum. The texts that we study are as follows:

AQA Anthology 'Conflict' cluster – a selection of 15 poems.

'A Christmas Carol' by Charles Dickens.

'An Inspector Calls' by JB Priestley.

'Romeo and Juliet' by William Shakespeare (studied in Year 11).

Our journey in Year 10 begins with the first half term focusing on the Conflict cluster of poetry up to October half term.Through poetry, we explore the performance of poetic form and learn to enjoy expressive language and the increasing complexity of language and poetic devices. As professionals we work to give students the skills to decode a text for meaning with the knowledge that this skill set can be applied in all areas of the subject.  Our learners further develop their understanding of context from historical wars and more modern conflicts which allows for an understanding of the damaging aspects of war, poverty, hunger and PTSD.  We explore how conflict has influenced the poets to express themselves in the way that they do. There is an increased exploration of language with a focus on individual words and why they have been uniquely selected.  All staff in the English department foster a safe environment where our learners feel confident in expressing and articulating their ideas and theories; our learners are encouraged to explore and amalgamate their knowledge with each other.  

A Christmas Carol by Dickens is revisited from November and embraces the cultural capital of having a text about Christmas taught at Christmas. This builds on the Dickens work covered in the Summer of Year 9 and links carefully to the context of the human condition. We believe that we are all responsible for the safety and welfare of "our fellow-men" which is reflected in Dickens' message throughout the text and is also underpinned by our school ethos as our texts support our 'commitment to social justice'.  

We explore the very definitive style of language that was used throughout the nineteenth century and attempt to break down the barriers that the complex word choices automatically drive. We aim to give our learners a keen understanding of rich description as detailed throughout Dickens' work and hope to see new ideas reflected in our students' writing, as we begin to focus more on timed conditions and the content required to guarantee success.

The moral messages that underpin our vision are further supported through the modern text 'An Inspector Calls' as Priestley attempts to invite a 1945 audience to consider an inevitable social change after six years of war.  Our learners reflect on the fabric of the play and explore how the message of social justice is still relevant today – how we are "all members of one body" and how this translates to the social dynamic of modern society. Our learners are encouraged to make links with modern politics, the NHS and other significant contextual elements covered in the play such as the sinking of the Titanic, WW1, WWII and the emergence of the NHS and the Labour Party.

Learners are encouraged to write for specific purposes with an increased focus on high levels of technical accuracy, while being encouraged to experiment with creative punctuation and sentence forms.  Our aim is to instil an aspiration for success through a re-editing and reflective process, encouraging all to become better writers by exploring improvement strategies within their work.

  

Year 11

Year 11 sets the focus very much on a diligent awareness of end of course requirements through revision and examination preparation. Our learners engage in an increased focus on writing with assurity and confidence – selecting specific words – exploring a richness of vocabulary that enables students to showcase their creative abilities.  

Non-fiction texts allow us to link our pupils with content taught in other subject areas and gives a very definitive link to the outside world. The final literature text is delivered from September and allows a more mature student to approach the complexities of Shakespeare with increasing confidence. This allows our learners to explore themes of love, conflict, nurture, family, relationships and theatre.  We look to support our learning with enrichment activities – to experience Shakespeare as it is intended either from watching a live performance or observing a performance streamed into the classroom. 

A great deal of time is spent preparing students for the English Language examinations. Understanding the general mechanics of the paper helps to calm and focus students as they begin to appreciate the requirements needed to secure relative  success.  Our learners begin to understand the specific dynamics of the papers and appreciate the intervention strategies employed to help in closing any gaps that they may have in their knowledge.  
English Assessments 2021 – 2022 
Year
Assessment
Dates (2020-21)
Paper
Markscheme

Autumn

Yr 7

Autumn Term as part of the Me, Myself and I SOW 

Autumn Term in classrooms

All w.b.04/10/21

W.B 29/11/21

'Where I'm from' poetry

Creative Writing Question 5 

OR Blake's Tyger/ Stealing

Students receive encouraging comments WWW and EBI.

Based on Question 5 paper 1

Spring

Yr 7

Spring Term as part of the Secret and Lies SOW

Spring Term in classrooms

ALL W.B. 24/01/22

All W.B.  28/02/22

Due in 28/03/22

Character Analysis of Joe Zabbidou

Differentiated teacher notes

 (Secret and Lies SOW)

Spoken Language: Persuasive Speech (Secret and Lies SOW)

Shakespeare Homework Project 

Based on Lang P1 Q2

Based on Spoken Language

Summer

Yr 7

Summer Term as part of the Myths and Legends SOW

Summer Term in classrooms

All groups w.b. 16/05/22

Lang P1 Q2 Language Analysis of Dragonslayer as part of the Myths and Legends SOW Extract.

Based on Lang P1 Q2

Yr 7
Language and Structure Analysis (Lang and Lit Reading skills)
Summer Term 

W.B. 13.06.22

Classrooms

All groups W.b.  04/07/22

'

Medusa' Spoken Presentation.

or

Local Myths

Lang P1 Q5 Fiction Writing: Escape from Kraznir as part of the Myths and Legends SOW

S&L

Based on Lang P1 Q2 and Q3

Based on Lang P1 Q5

Autumn

Yr 8

Autumn Term as part of the Conflict SOW

Autumn Term in classrooms7

W.B. 27/09/21

W.B.  29/11/21

Due in Friday 13/12/21

Spoken Presentation

Language Analysis of extract of War Horse

The Book Thief

Lang P2 Q5: Non-Fiction Writing. Violent video games

Conflict Homework Project

S&Lj

Based on Language P1 Q2

Based on Language P2 Q5

Success Criteria shared with project

Spring

Yr 8

Spring Term as part of the Gothic SOW

w.b.

24/01/22

Classrooms

Spring Term in classrooms

w.b.. 07/02/22

Year 8 Gothic Horror presentation

Lang P1 Q5 Fiction Writing: Gothic Writing Competition

Based on Spoken Language

Based on Lang P1 Q5

Yr 8
Year 8 Exam

Language Paper 1 A only

Spring Term

W.B. 21.03.22

Classrooms

Lang Paper 1 A of the Year 8 Pack 1 

(Insert Boy by Roald Dahl)

Markscheme

Summer

Yr 8

Summer Term as part of Autobiography and Travel SOW

Summer Term in classrooms

WB 02/05/22

WB 16/05/22

WB 27/06/22

Expeditions Language P2 Q4

Spoken Language – Smuggler's monologue 

Bryson Language 

Markscheme

Autumn

Yr 9

Language Paper 2 Section B

Autumn Term in lessons as part of the Dystopia SOW

W.b. 25/09/21

classrooms

A Woman's Place is in the home writing task

Based on Lang P2 SB Q5 

Yr 9

Language Paper 1 Section A Language and Structure

Autumn Term in lessons as part of the Dystopia SOW

In classrooms 

All w.b.  11/10/21

Paper 1 Section A Q  ,3 AND 4

Insert

Based on Lang Paper 1 Q3 and 4 and Lang 1 section A.

Markscheme

Yr 9

Spoken Language

Autumn Term in lessons as part of the Dystopia SOW

W.B. 15/11/21

Design Arena and present

Extract

Based on Spoken Language

Markscheme

Spring

Yr 9

Language Paper 2 Non-Fiction Reading

Spring Term as part of Self and Morality SOW

11/01/22

Language Paper 2 Section A 

QUESTION 2 AND 4 ONLY

Markscheme

Yr 9

Language Paper 2 Non-Fiction Writing B only

Spring Term as part of Self and Morality SOW

w.b. 07/02/22

Language Paper 2 Section B

Markscheme

Based on Lang P2 SB Q5 

Yr 9

Literature Paper 1 Section A

Spring Term as part of Self and Morality SOW

w.b 28/03/22

NEW SHAKESPEARE ASSESSMENT dependent on choice of text.

Based on Literature Paper 1 Section A

Summer

Yr 9

Lang Paper 1 A only

Summer term in lessons

02/05/22

Language Paper 1 section A Q 3&4

Insert

Markscheme

Yr 9

Lit Paper 1

Summer term in lessons

13/06/22

Lit Paper 1 Section B  – Specimen 1

Markscheme

Yr 9
Spoken Language
Summer Term

Tuesday 06/07/22

GCSE Spoken Language Assessment

GCSE Spoken Language 

Autumn

Yr10

Lit Paper 2 

Section B

Autumn Term

Classrooms

W.B. 18/10/21

Lit Paper 2 section B  specimen 2014

Markscheme

Yr10

Lit Paper 2 

Section C

Autumn Term

Classrooms

W.B. 08/11/21

Lit Paper 2 section C

 specimen 2014

Markscheme

Marking Grid

Yr10

Lit Dickens

Autumn Term

W.B. 06/12/21

Classrooms

Lit Paper 1 Section B  – Specimen 1

Markscheme

Spring

Yr10

Lang Paper 2

Section B:

Non-Fiction Writing

Spring Term

W.B. 10/01/22

Classrooms

Lang Paper 2 Section B 

Markscheme

P2 Q5 Marking grid

Yr10

Language Paper 1 Section A

Spring Term  

W.B. 31/01/22

Lang Paper 1 Section A ,3 AND 4

Insert

Markscheme

Yr10

Language Paper 1 Section B

Spring Term  

W.B. 21/02/22

Lang Paper 1 Section B

Markscheme

Marking Grid

Summer

Yr10

Lit Paper 2 

Section A

Summer Term

Classrooms

W.B. 18/04/22

Lit Paper 2 section A  specimen 2014

Markscheme

Yr10

Lang paper 2

Summer Term

W.B. 05/06/22

Classrooms 

Lang Paper 2 Section A Q 2 AND 4 

Insert 

Markscheme

Yr10
End of Year Lit Paper 2 
Summer Term in the Hall

W.B. 20/06/22

Lit paper 2 2017

markscheme

Autumn

Yr11
Lit Paper 1 Mock

1hr 45 mins

Autumn Term

Lesson 3,4 

18/11/21

CLASSROOMS

Lit Paper 1

Markscheme P1

Yr11
Lang Paper 1 Mock

1hr 45 mins

Autumn Term

Lesson 3, 4 CLASSROOMS

11/11/21

Language Paper 1 (Insert in QP) 

Markscheme P1

Spring

Yr11
Lang Paper 2 Mock

1hr 45 mins

Spring Term

January Mocks

January 2022 

Hall/Gym

Language Paper 2 

(Insert)  

Markscheme P2

Yr11
Lit Paper 2 Mock

2hrs 15 mins

Spring Term

January Mocks

January 2022

Hall/Gym

Literature Paper 2 

Markscheme P2

Yr11

Lang Paper 2 Section A

Spring Term

W.B. 14/03/22

Classrooms

Language Paper 2 Section A 2 AND 4 

(Insert)

Markscheme P2

Yr11

Lang Paper 2 Section B

Spring Term

W.B. 25/04/22

Classrooms

Language Paper 2 Section B 

Markscheme P2

Marking Grid

Yr11
Walking Talking Mocks
Hall 1 and 2

May 20/22

May 2022

Hall 1 and 2

Lang Paper 1

 Insert  

Lang Paper 2 

Paper 1 markscheme

Paper 2 markscheme